Mike Loades – Historical Consultant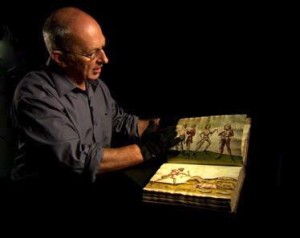 Mike has worked extensively as a historical consultant for numerous television history documentaries, both in development and in production.
More recently he has been in demand in the video-games industry and worked for Ubisoft as a consultant on Assassin's Creed IV: Black Flag, a game set in the Great Age of Piracy.
He was called in to give presentations and press conferences at the launch of the game, appearing both at the pre-launch announcement at ComicCon in San Diego and subsequently at the official launch in Genoa, Italy. His remarks were widely reported by the international press.
In the past he has also consulted on publishing projects such as the 'I Was There…' series (Random House) and 'The Worldwide History of Warfare' (Thames and Hudson).
He is currently acting as a consultant for Ubisoft on an undisclosed project.
SWORDSBOWS BLACK POWDERCASTLES  ARMOUR  KNIGHTS  PIRATES CHARIOTS HORSES  DOGS Public Speaker